Discovery Tours
,
Most of Mongolia (22 days)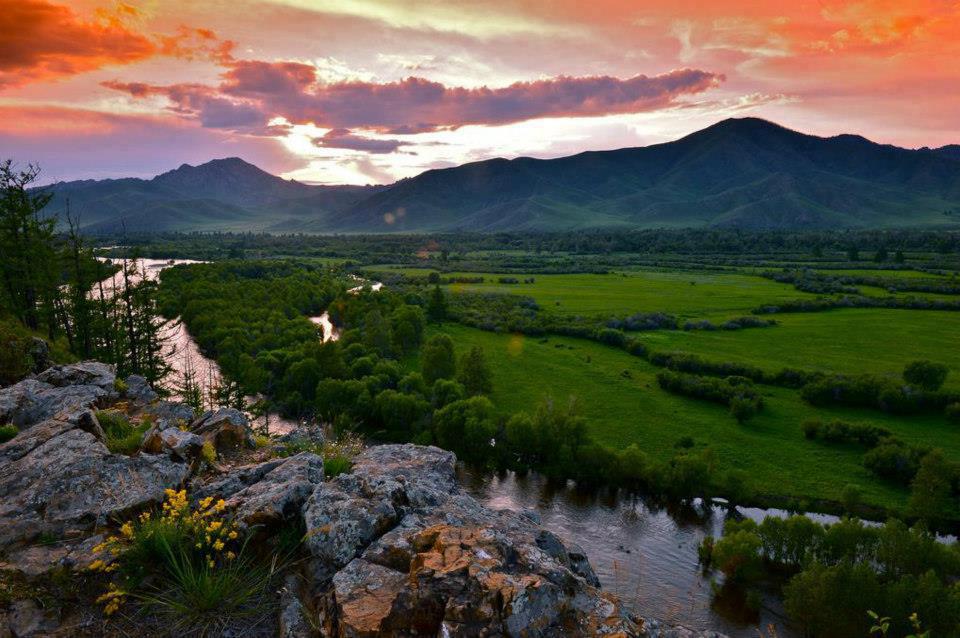 Duration: 22 days/21 nights
Tour grade: Easy
Covering distance:
Group size: 2-20
---
Travel Palaces: Ulaanbaatar - Baga Gazriin Chuluu - White Stupa - Yol valley - Khongor Sand Dune - Flaming Cliff - Ongi Monastery - Orkhon Waterfall - Kharkhorin - Tsenkher Hot Spring - Terkh White Lake - Jargalant Hot Spring - Khuvsgul Lake - Amarbayasgalant monastery - Ulaanbaatar. Activities: Learning nomadic life, horseback riding, hot spas, hiking on the mountain, great monasteries, ancient city, wild horse seeing, cultural sites
---
ITINENARY:
Day 1. Ulaanbaatar
Arrival in Ulaanbaatar and meet our guide and driver. Transfer to hotel and check in. In the afternoon city tour in Ulaanbaatar city: visit Sukhbaatar Square, Chinggis Khaan's monument, Natural History Museum, and visit Zaisan Memorial for Panoramic view of Ulaanbaatar. Overnight at hotel.
---
Day 2. UB- Baga Gazriin Chuluu
From Ulaanbaatar the route goes south. Today we will drive on comfy asphalt road for most of the destination. In the beginning the landscape consists of rolling green grasslands, later it becomes dry steppe although summer rain turns this green. When you get the Baga Gazriin Chuluu, you will see an old ruin of a monastery destroyed in 16th century. It is an unique granite rock formations. Later in 19th century, it was home to two revered monks who left rock drawings in the area. There will be time to take a walk around the mountain. Stay overnight in Ger camp. BLD.
---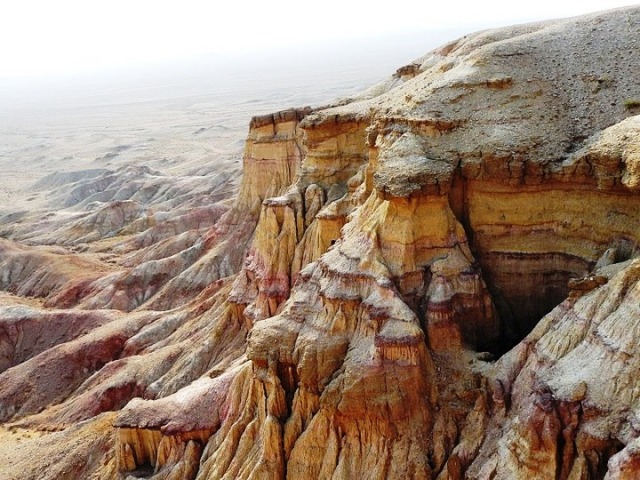 Day 3. Travel to White Stupa In this fresh morning, we will leave the mountain for the Middle Gobi to the amazing White Cliff. The name Tsagaan Suvarga (White Stupa) is given by local people to the impressive and legendary cliff which is eroded by natural phenomenon. Having 10 million years history, the cliff indicates different times by its colored layers. Tsagaan Suvarga (White Stupa) is interesting to see from the sheer slope, facing east, which from a distance seems to be the ruins of the ancient city. Stay overnight in ger camp. BLD
---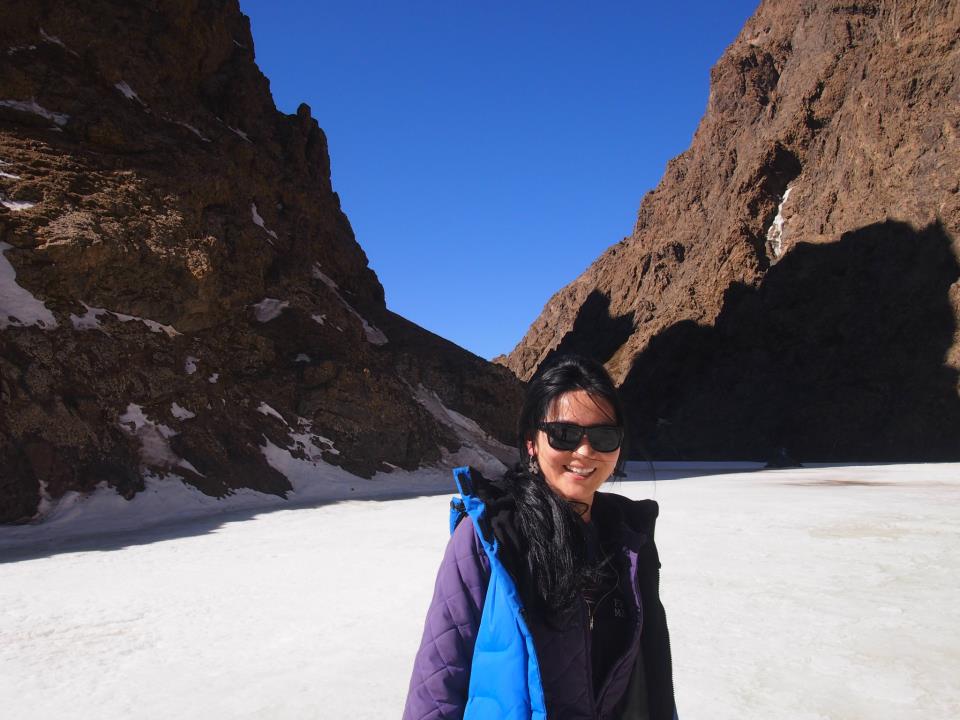 Day 4. Travel to Yol valley
Today you will leave Middle gobi and enter into the South Gobi. The road becomes more dry and sandy, but nature around will become more beautiful. Yol valley has dramatic and very unusual scenery. It is a 200 meters high valley in the middle of the Gobi Desert, with meters – thick ice for most of the year. Generally, the Gobi is really hot area. But, in the area of Yol valley, you can feel the cold, fresh and cool air what you will exactly need in flaming summer, and smell pure, eternal green juniper which grows everywhere on the mountains. And, this area is home to lots of wildlife, like ibex, Argali sheep and snow leopards. If we are lucky, there is a great chance to see them in the early morning or evening. We will explore the canyon by hiking for about 2-3 hours. Stay overnight in Ger Camp. BLD.
---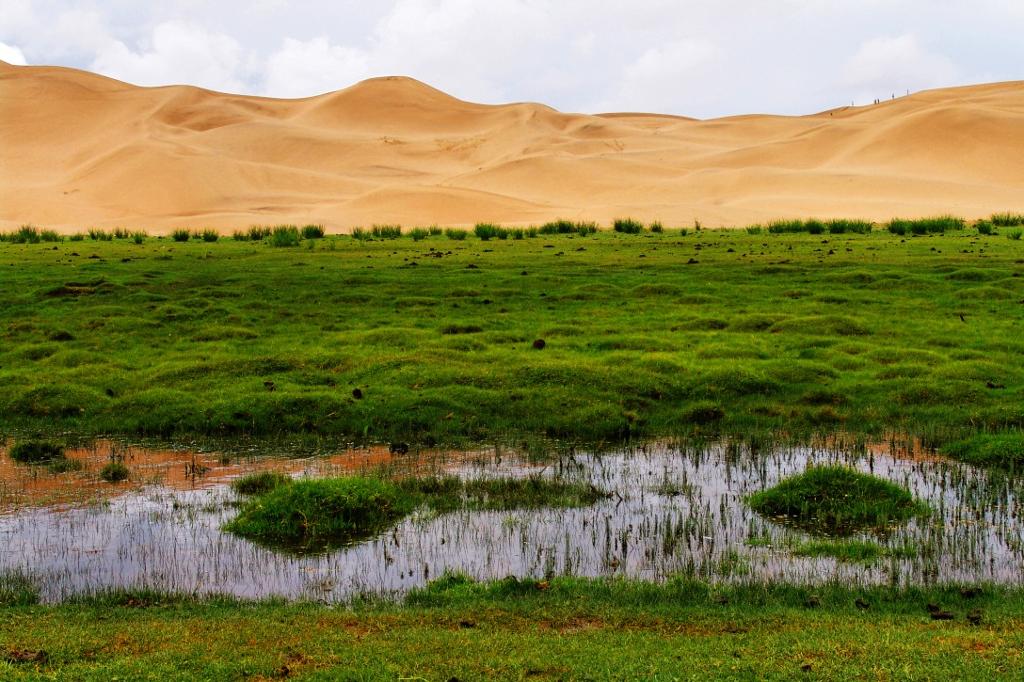 Day 5. Travel to Khongor Sand Dune In the morning, we will continue for our adventure with driving for km to the next destination, Khongor Sand Dunes or Singing Dunes which is one of the largest and most spectacular sand dunes in Mongolia. There is an oasis called Khongor river with stunning greenery in the summer. . Getting to the top (45 minutes to one hour) is exhausting; every step forward is followed by a significant backslide, but the views of the desert from the sandy summit are wonderful. This dramatic scenery features many colors of nature as white sand dune, the light green grass, red-blue mountains and the eternal blue sky. Stay overnight in ger camp. BLD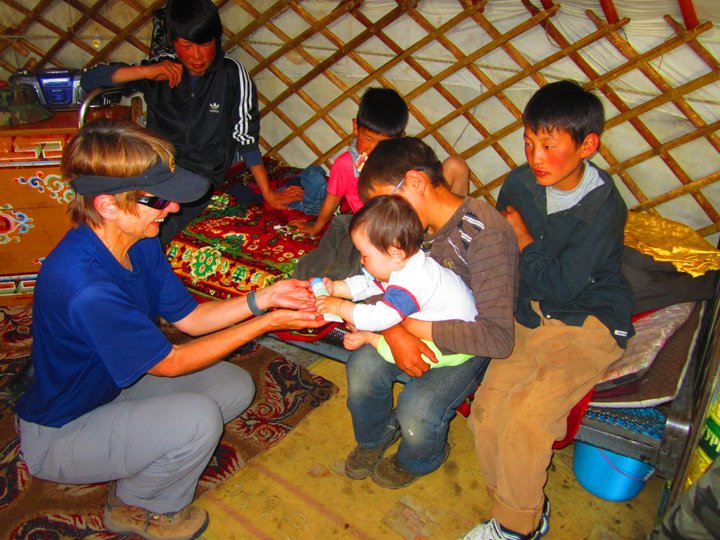 Day 6. A leisure day at the sand dune After having a tasty breakfast we will drive shortly to a camel herding nomadic family. After getting introduced and offered with the traditional tea with milk, dairy products, we will have enough time to have conversation with the family members to know camel herding families' life style and how they are still keeping the nomadic lifestyle in the modern days. We will also have opportunity to learn how to milk the camel and produce the dairy products. After having lunch, we will go for camel riding for 1-2 hours to the sand dune. It will be interesting for you to see the Gobi from the camel back. Stay overnight in Ger campl.
BLD.
---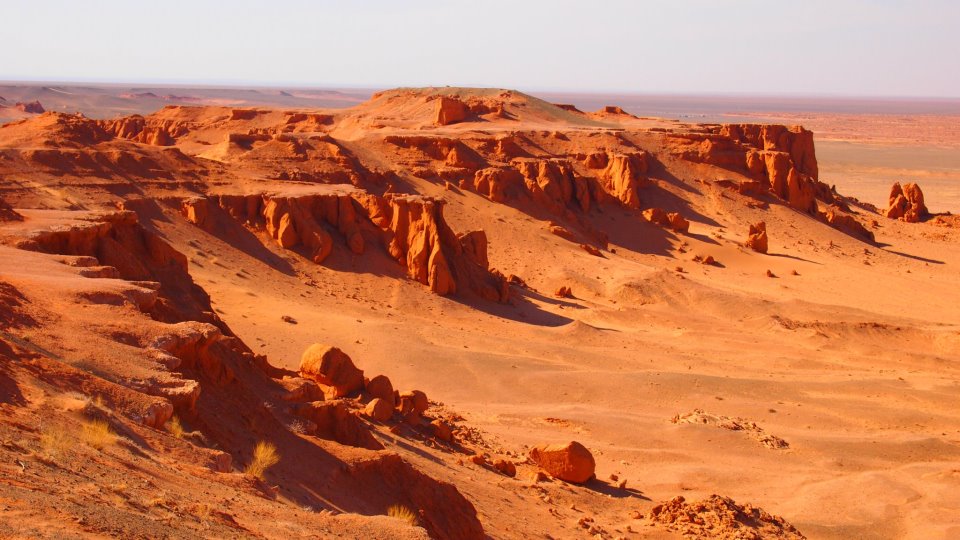 Day 7. Travel to Flaming Cliff
Today we will drive to Bayanzag, Flamming Cliffs, saxual forest. The red sandstone cliffs were named The Flamming Cliffs by the American researcher and palaeontologist Roy Chapman Andrews, who first discovered fossil beds of dinosaur eggs with embryos in 1922. The cliffs look strikingly as if they are aflame during sunset. You will see how the place where the dinosours were living millions of years ago looks like now. We can take a great walk on the cliffs. Stay overnight in Ger camp.BLD.
---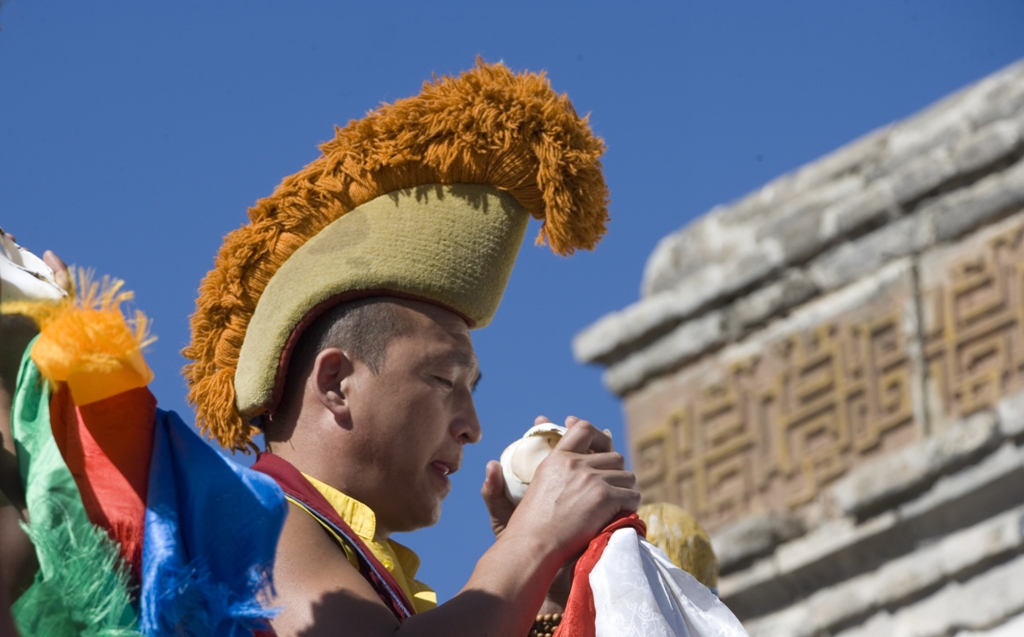 Day 8. Travel to Ongi Monastery
Today is a day we will leave the South Gobi for Middle Gobi. After enjoying 140 km of driving while looking at the Gobi's mystical nature, we will reach Ongi temple ruin. Formerly one of the largest monasteries in Mongolia, Ongi monastery was founded in 1660 and consisted of two temple complexes on the north and south banks of the Ongi River. In 20th centuries, it was destroyed by communists, but you can still see how big, important temple it was from its ruins. There is a big river named Ongi and are many beautiful trees which are great to walk around. Stay overnight in ger camp. BLD

---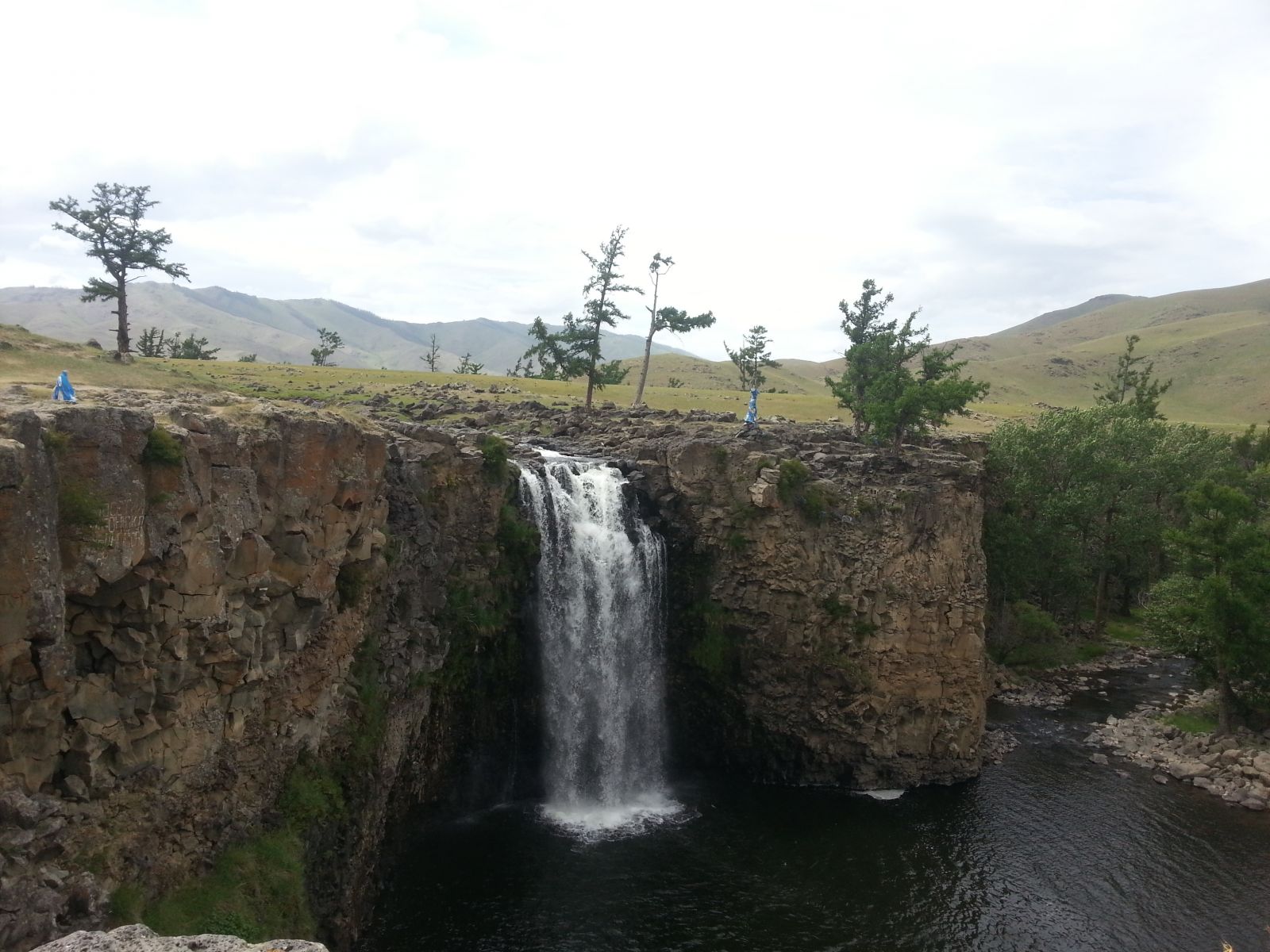 Day 9. Travel to Orkhon Waterfall We drive continually for about 50 km the Tuvkhun monastery, which was built in 1654 by Saint Zanabazar who was a great sculptor and one of the biggest representative of Buddhism in Mongolia. The creation work temple dedicated to religious study and art works became the foundation of today's Tuvkhun Monastery. It is located on a rocky mountain hill surrounded by forests elevated in 2300 meters above sea level. In 1651, the first religious statesman Zanabazar built a small stony building Stay overnight in ger camp. From the bottom of the mountain, we will start our active hiking for about 1-2 hours on one way to the mystical monastery in the deep forest with full of wild flowers. After exploring the monastery, we will drive to a stunning waterfall named Orkhon located in the Orkhon valley. We are sure enough you will enjoy today much. Stay overnight in ger camp. BLD
---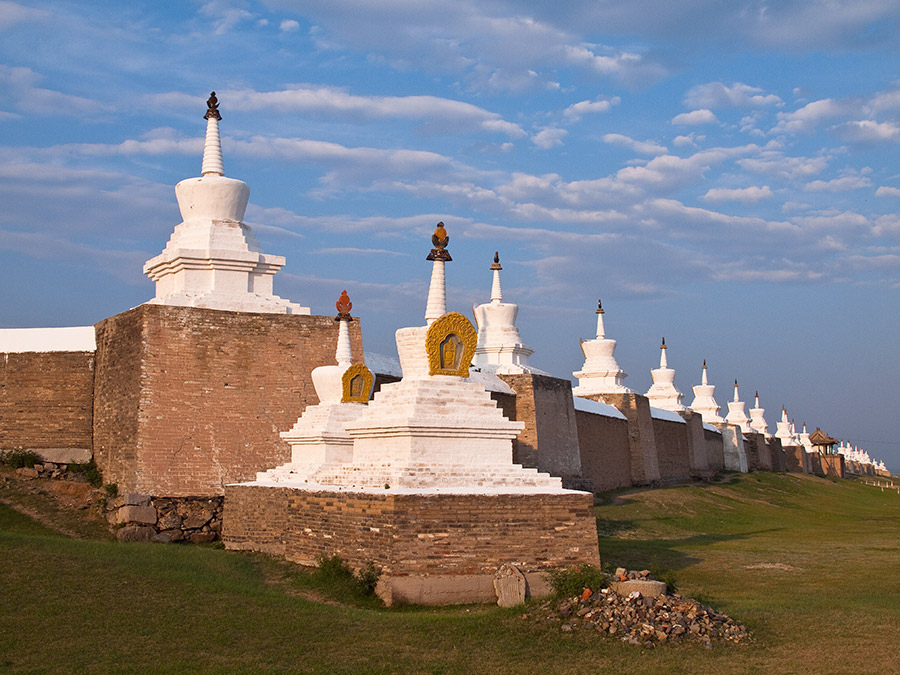 Day 10. Waterfall - Kharkhorin city
Today we will drive to the first capital city of ancient Great Mongol Empire of 13th century. But it is still in the center of attention because of the largest monastery in Mongolia. Later, one of Mongolian 3 great monasteries, Erdenezuu monastery, was built on ruin of the city in 16th century, We will visit Erdenezuu monastery museum surrounded by 108 stupas and active temple to see the monks' ceremony. Also, you will get knowledge of how the city was like from a museum named Kharkhorin and see some remains or monuments from the ancient city. Stay overnight in ger camp. BLD
---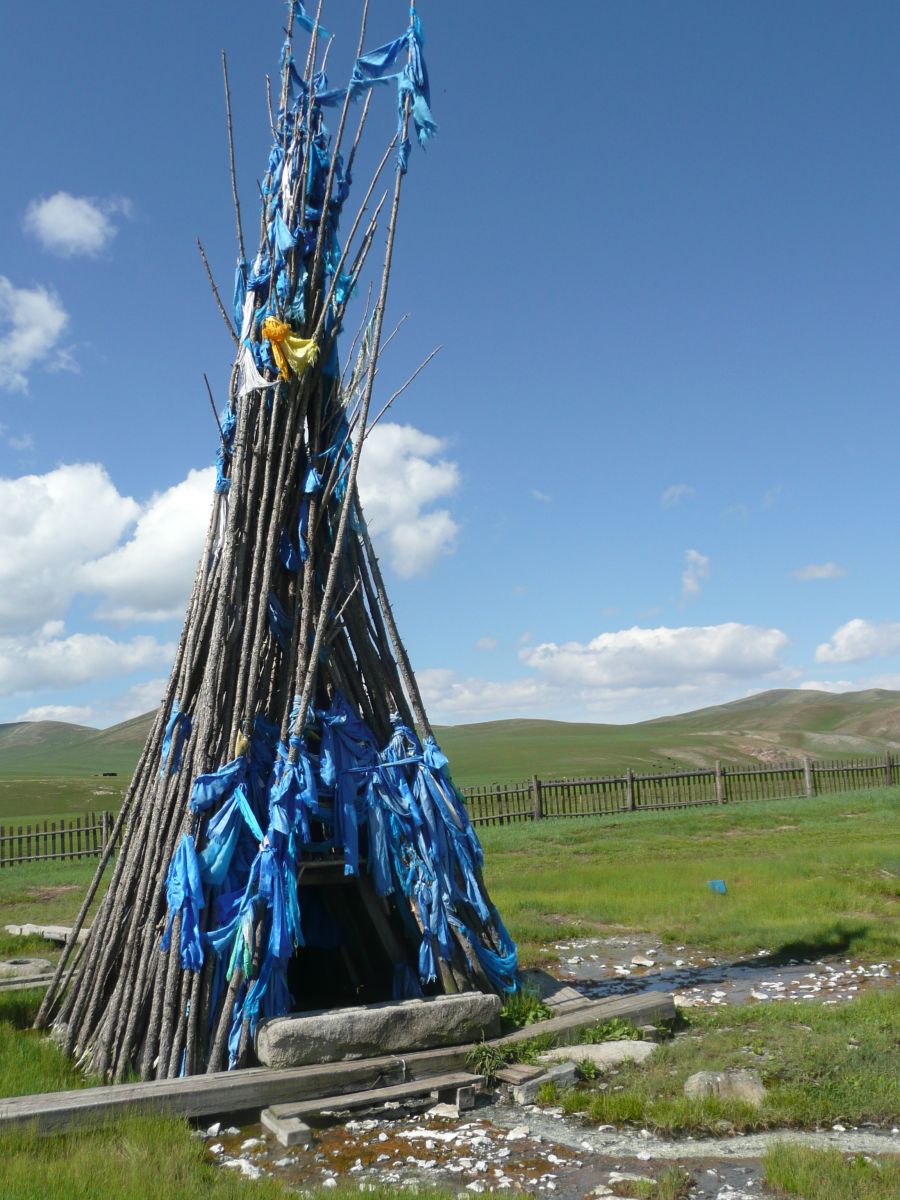 Day 11. Travel to Tsenkher Hot Spring Today we will drive to natural hot spring or Tsenkher hot spa. Tsenkher is a natural hot spring that flows from the ground, through the seasons, at a temperature of 85 Celsius. The spring is located in central Mongolia in a mountainous region, at 1,860 meters above the sea level. The spring is beneficial for health and there is a natural spa on-site which is ideal for the travel-tired. There are also plenty of walking opportunities in the surrounding forest. You will like the wild flowers and high green grasses. Stay overnight in Ger camp.BLD.
---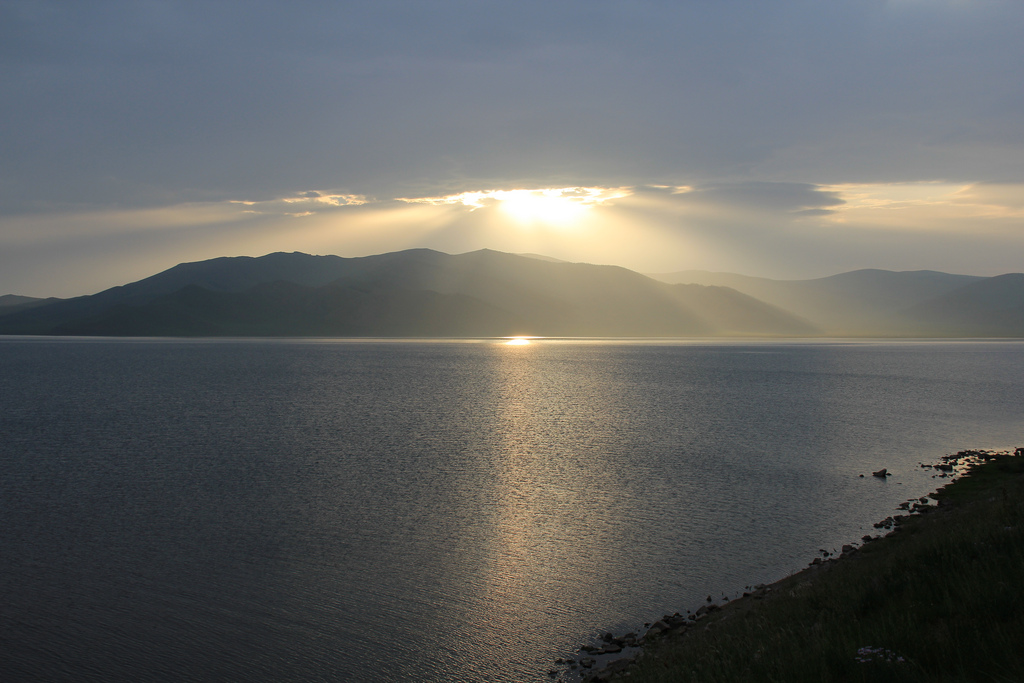 Day 12. Travel to White Lake
Soon after leaving the valley with the hot spring, we will visit a city shortly, Tsetserleg, which is capital of Arkhangai province. On the way, we will also pass by a great canyon named Chuluut Canyon. The Chuluutin havtsal is a canyon 25 meters deep and very beautiful to stop by. Known as Great White Lake is lake in the Khangai Mountains in central Mongolia. In February, 2011 it was featured get away location on CNN.com. Terkhiin Tsagaan lake is a spectacularly beautiful lake with crystal clear water. Terkhiin Tsagaan Lake itself, birdlife and mountains are now protected within the national park's restriction.Enjoy evening by walking along the lake. Stay overnight in Ger camp. BLD.
---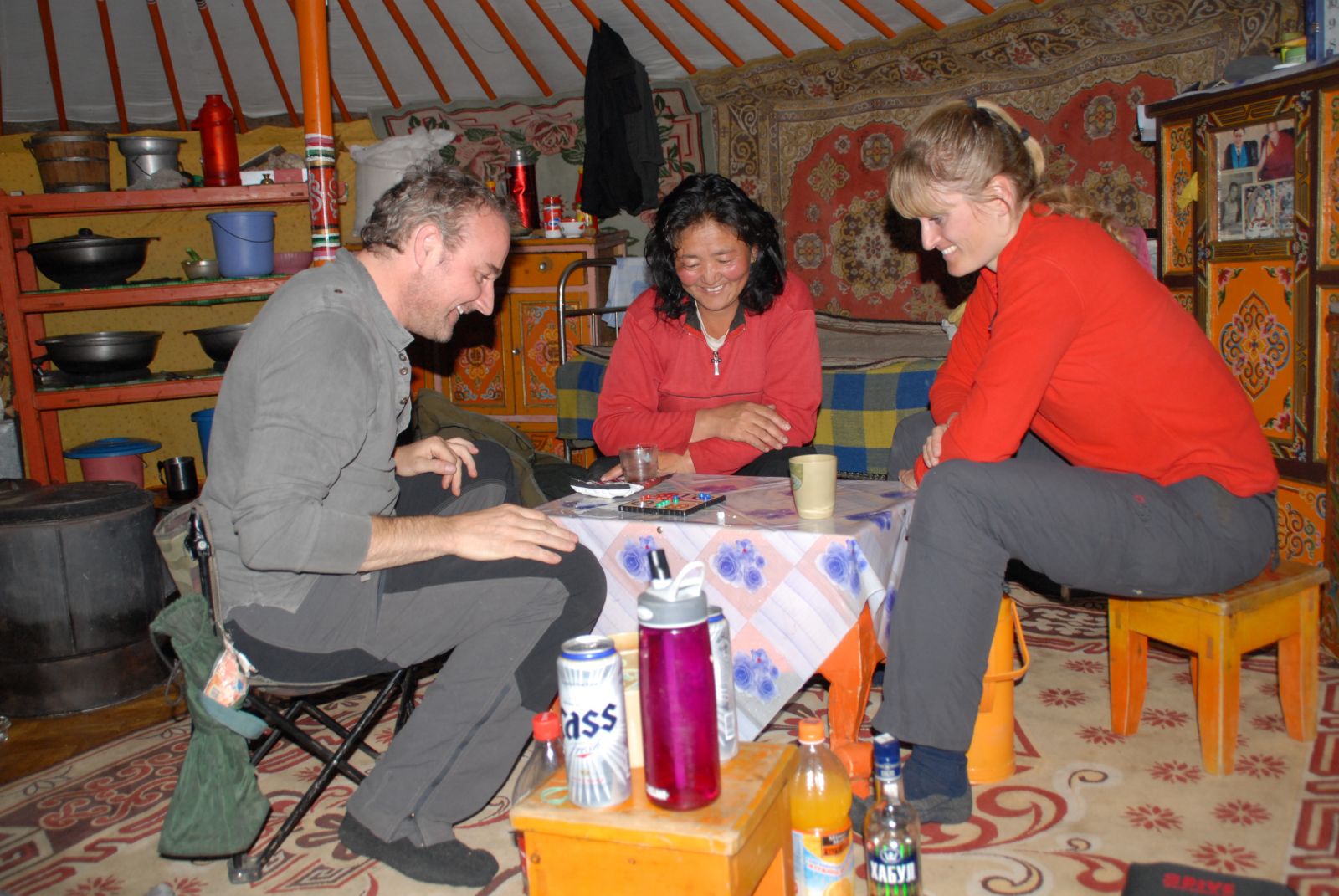 Day 13. A day at the lake
A relaxing day at the lake. After breakfast, we will drive for very shortly to a volcano Khorgo. Khorgo Mountain is a dead volcano which lies on the west of Traiat village of Arkhangai province. Khorgo crater, situated at an altitude of 2.210 meters with a diameter of 20 meters and depth of 70 to 80 meters, is the most interesting at all. About 8000 years ago volcanic lava flooded the valleys nearby which are covered today with small forests of Sibirian larch and a great variety of berries and flowers. You can climb up to the rim of the crater for some fabulous views. There are steps uo to the crater from the west side. In the afternoon, we will have option to ride horse or walk around the lakeJ Stay overnight in Ger camp. BLD.
---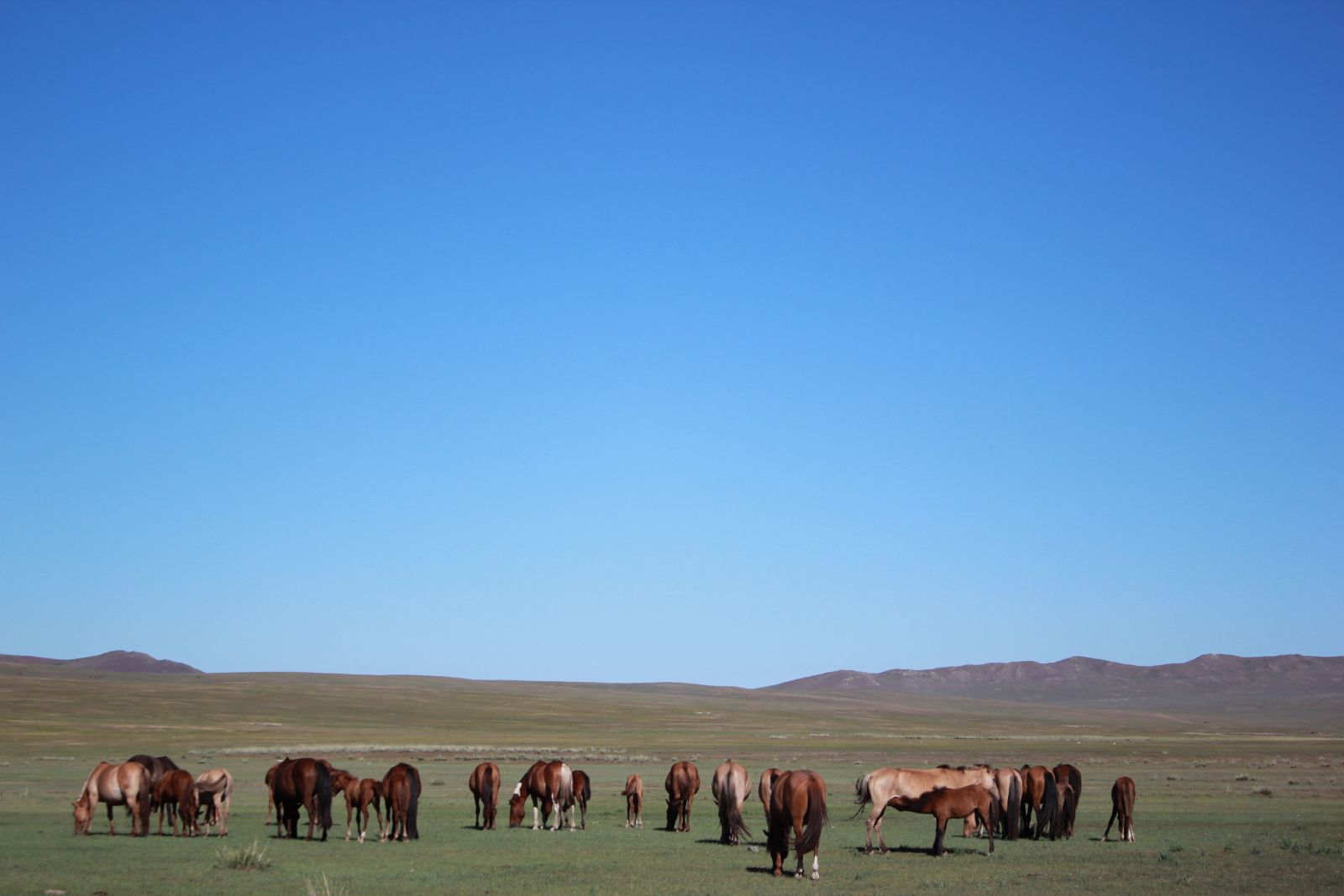 Day 14. Travel to Jargalant Hot Spring
From the white lake, let's leave for Khovsgol, the freshest lake in Mongolia. But distance is quite far. So, we should stay one night on the road. But, it is still beautiful to stay. There will be possibility to take a bath in hot spring and walk around the nature with small river, high trees. Anyway, don't forget that nature is becoming more beautiful! Stay overnight in Ger camp. BLD.
---
DAY 15, 16, 17. JARGALANT – KHUVSGUL LAKE
In the noon, we will explore a city nice organized city Murun which is the capital of Khuvsgul Province then drive shortly to the freshest lake Khuvsgul. Please, try to imagine a 2760 sq-km alpine lake, with sparkling water. Then add dozens of mountains 2000 m high or more, thick pine forests and lush meadows with grazing yaks and horses, and you have vague impression of Khovsgol lake, Mongolia's top scenic attraction. This is the freshest and deepest lake, up to 262 m, in the Central Asia and world's 14th largest source of fresh water. This area is home of wild sheep, ibex, bear, moose, wolf and over 200 pieces of birds. Just we want to say welcome to Switzerland in Mongolia. Let's enjoy the lake for 3 nights…There will be many to do such as trekking to the mountain, walk along the lake, visiting yak herders etc… We definitely can promise that you can relax mentally here so much…The air, scenery will may make you to think for staying for some more days. Setting fire, sitting around with singing is always leaves good memories… Stay overnight in Ger camp. BLD.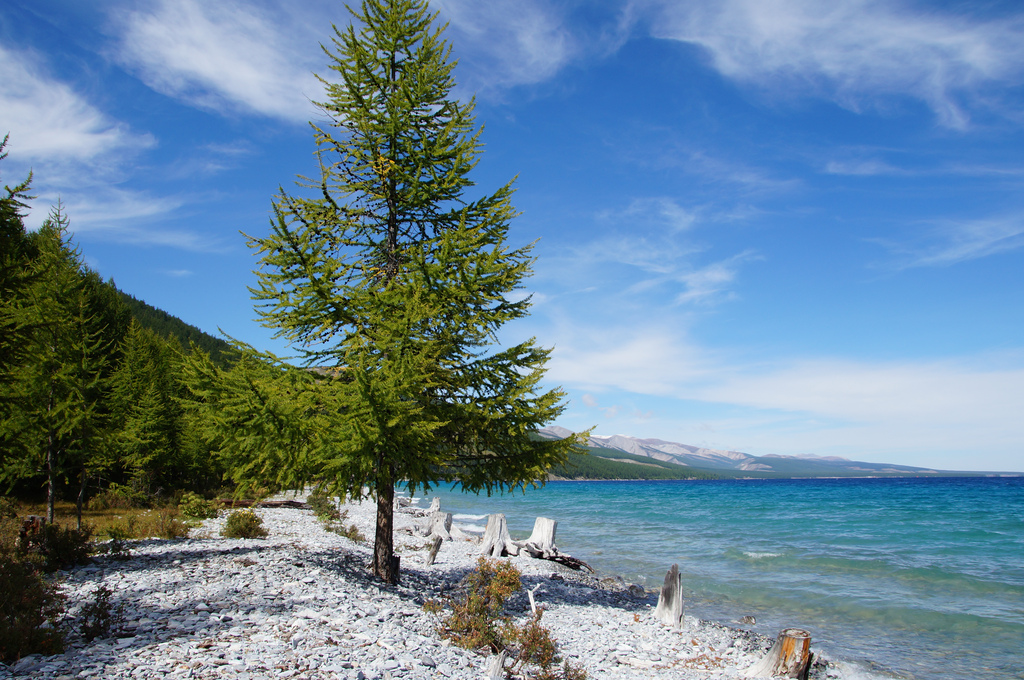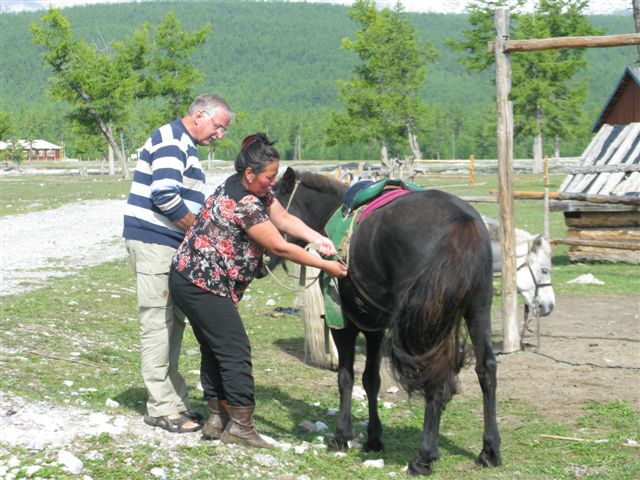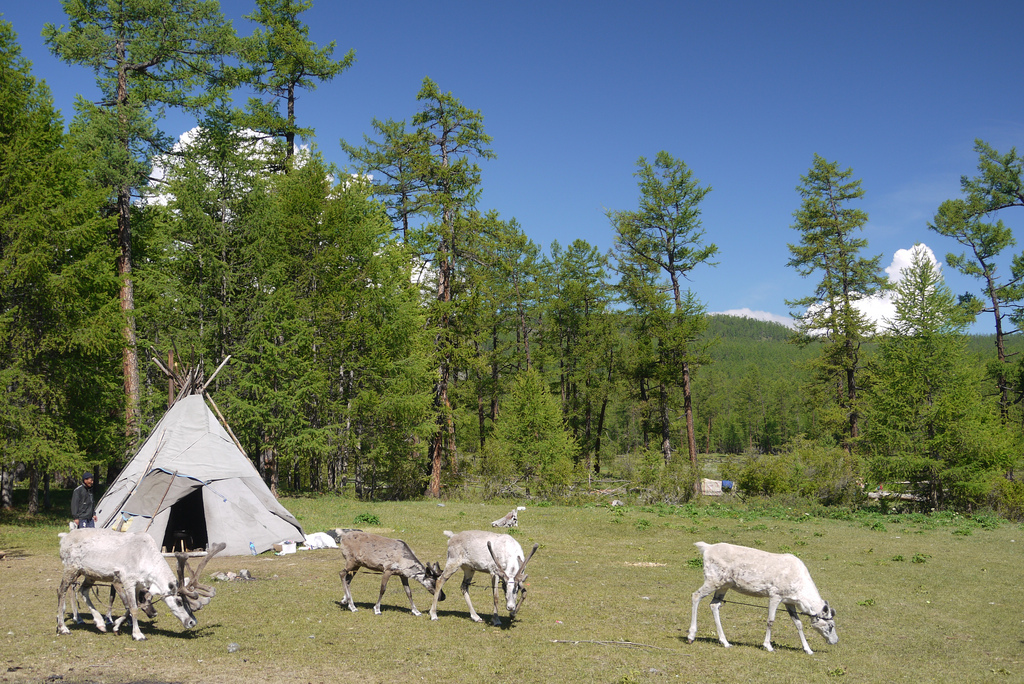 Day 18. Travel to Uran Togoo Mountain
Today we will head back to UB. But there are still many left to explore before going back to UB. There is a mountain named Uran Togoo mountain look like a beautiful pot. We can climb up to the mountain to have a fabulous view and enjoy wild flowers. The nature is all green around and great to relax or walk. Stay overnight in Ger camp. BLD.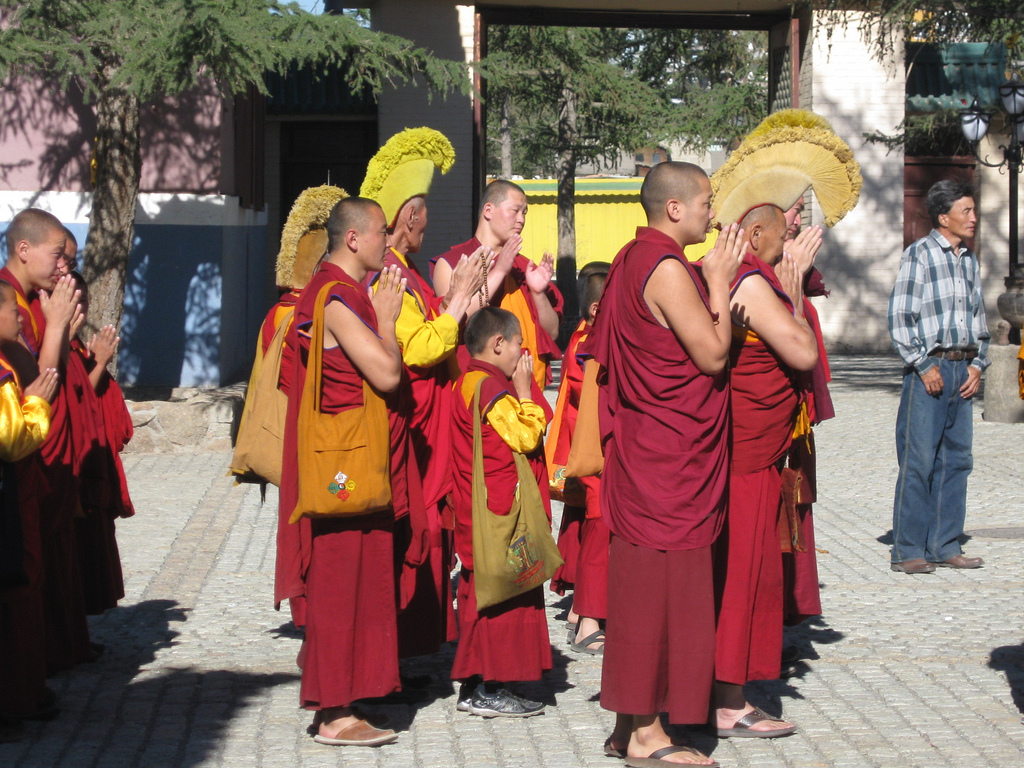 Day 19. Travel to Amarbayasgalant Monastery
The star attraction of Selenge aimag, this monastery is considered to be one of the 3 most important Buddhist institutions in Mongolia and the country's most intact architectural complex which was dated from 18th century. The monastery is in the Manchu style, down to the inscriptions, symmetrical layout and imperial colour scheme. When you get there, you will feel inner peace and learn more about our Buddhism. Also, there must be a new and the biggest stupa in Mongolia, built in summer of 2010 in memory of Rinpoche Gurdava, a lama from Inner Mongolia who lived in Tibet and Nepal before returning in Mongolia in 1992 and raising much of money for temple's restoration. Stay overnight in Ger camp. BLD.
---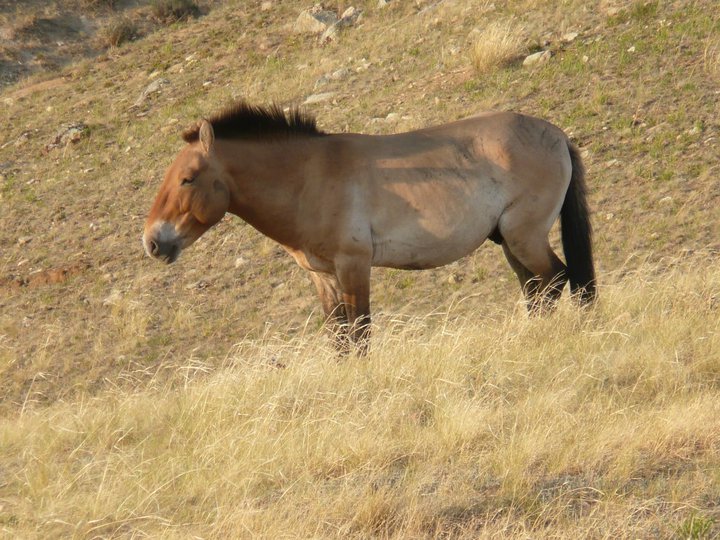 Day 20. Travel to Khustai National Paek
After some hours of driving on asphalt road, we can get Hustai national park in the evening. The park was protected in 1993 to conserve biodiversity and facilitate the re-introduction to the wild horse or known as Przewalski horse (Takhi). It's worth spending at least one night in the park, as you are most likely to see takhi and other wildlife at dusk or down. Stay overnight in Ger camp. BLD.
---
Day 21. Travel back to Ulaanbaatar
In the morning, we still have time to take walk around wild life of the National Park. Then we will drive back to UB. Check in hotel and farewell dinner with your travel team. Transfer to hotel. Stay overnight in the hotel.
Day 22. Departure day
---