Cultural Tours
,
Homeland of Chinggis King (9 days)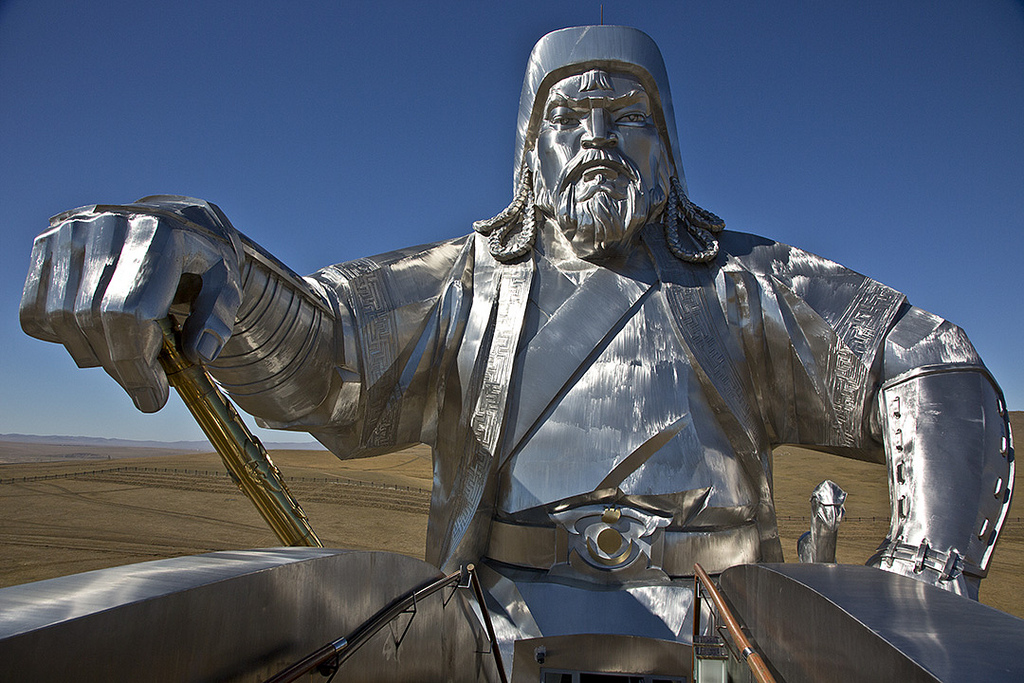 Have you ever heard about a Great khan Chinggis? Yes, Chinggis Khan who is the legendary Mongolian horseman who conquered half of the known world in the 13th century. We all Mongolians are really proud of our king. So, we want to invite you to visit the places where he was born, spent his childhood and was living around during his legendary life. Welcome to his homeland Khentii province. His homeland will welcome you with its rich of green high grass with wild colorful flowers, fresh crystal lakes and rivers.
Duration: 9 days/8 nights
Tour grade: Easy
Covering distance:
Group size: 2-20
Travel Palaces: Ulaanbaatar - Beltes river - Tsagaan Nuur village - West Taiga - Khuvsgul lake - Amarbayasgalant monastery- -Ulaanbaatar. Activities: Learning nomadic life, horseback riding, hot spas, hiking on the mountain, great monasteries, ancient city, wild horse seeing, cultural sites
---
ITINERARY:
Day 1. Ulaanbaatar
Arrival in Ulaanbaatar and meet our guide and driver. Transfer to hotel and check in. In the afternoon city tour in Ulaanbaatar city: visit Sukhbaatar Square, Chinggis Khaan's monument, Natural History Museum, and visit Zaisan Memorial for Panoramic view of Ulaanbaatar. Overnight at hotel.
---
Day 2. Travel to Terelj National Park
After picked up from the hotel, we will leave the Ulaanbaatar city for eastern side of Mongolia. Drive for 90 km and we will get National Park Terelj. On the way, we will stop by the Ovoo.The Terelj National Park is the most popular destination and the third biggest protected area in Mongolia. The National Park is complex including most of the aspects of mongolian countryside. We will visit a small local monastery named Aryabala and visit Turtle Rock which are the popular highlights of the area. The area is special because it includes all properties of Mongolian countryside. Stay overnight in Ger camp. BLD
---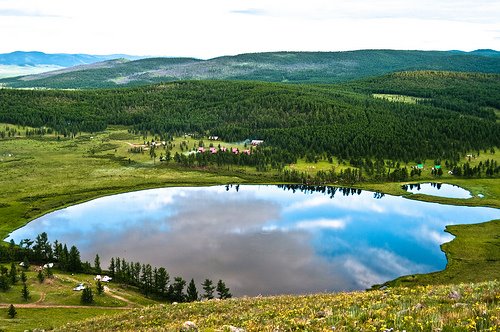 Day 3. Travel to Khukh Nuur
After nice breakfast, we will leave the National Park for a important lake in our Mongolian history. On the way to the lake after a few km, the khan/ king Chinggis first appears on the horizon as a twinkling speck, rising on the plains like a shimmering mirage. After visiting the monument, we will go to the lake, Khukh Nuur or Blue lake of Black heart, where Temujin was crowned Chinggis Khan of all Mongols in 1206. The stone ruins of a ger with a diameter of 15 meters on the south side of this lake could be the ruins of the palace ger where Chinggis Khaan was proclaimed khaan. This is a small beautiful lake surrounded by forest. Walking around the lake will give you great view. Stay overnight in the Ger camp.BLD.
---
Day 4. Travel to Baldan Bereeven Monastery
After staying a night at the historical lake, we will go to see a monastery, Baldan Bereeven. At its peak it was one of the three largest monasteries in Mongolia and home to 5000 lamas. Communist forces destroyed it in the 1930s. It has now been mostly restored, the main temple with splendid dragon motifs on the ceiling was renovated in 2010. About 17km past the monastery, on the way to Binder, are two deer stones, which may have served as burial markers during the Bronze and Iron ages. Then, we will head to the east north to a soum Batshireet. On the road, we also see a 3.2 km long stone wall, Uglugchin Kherem (Almsgivers Wall), where 60 ancient graves were found within. So, it is indicated that maybe it is a royal cemetery. Stay overnight in tented camping. BLD.
---
Day 5. Birthplace of Chinggis Khan
Today we will drive to unique hills named Deluun Boldog which is famous because of our great King Chinggis was born in 1162. For his 800th birthday, a statue of Genghis Khan was erected in 1962 at Deluun Boldog; a place believed to be the great khan's birthplace, close to what is today Dadal soum, an attractive wooded area in North-west Khentii region. The area contains trails and lakes for visitors as well as monuments where you can learn why this fierce warrior and great leader is still revered today. Importantly, we can spend the night at the bank of a historical river where he was born and grew up around. Isn't it fantastic? Stay overnight in tented camping. BLD.
---
Day 6. A leisure day at Deluun Boldog
Today we can relax in the nature in the noon. The area is perfect for hiking and peaceful for relaxing mentally by hearing the streams of the river Balj. Visiting nomadic Mongolian family in the afternoon will be great experience to know how mongols are still keeping the nomadic civilization in their khan's homeland. You are once in Mongolia. There is nothing more than riding Mongolian horse at least shortly in the homeland of our Great Ocean king Chinggis. Stay overnight in tented camping. BLD.
---
Day 7. Travel to Avarga Toson lake After having breakfast, let's head back to Chinggis capital city of the Khentii Province. On the way, we will pass by 2 villages named Norovlin, Batnorov. Then we will get a lake,Avarga Toson, is composed of two sites: Lake Toson and Avarga springs. The water comes from an underground cold source, rich in minerals notably carbonate. The mud on the banks of the lake has the same composition as the mineral water of the lake. The whole is renowned for its therapeutic values, notably for dermatological and cardiovascular diseases. The water is very rich in minerals too and is recommended for digestive system diseases. Near the source, you can also see the ruins of Genghis Khan's Aurig Palace. The whole complex is protected since 1998. Stay overnight in Ger camp. BLD.
---
Day 8. Travel to Ulaanbaatar
After having great time lying on the sandy beach of the lake, we will head back to Ulaanbaatar city. Shopping time in Ulaanbaatar and Farewell dinner. BLD
---
---